How we support our communities.
Giving back is an important part of our culture and values. We contribute through financial support, fundraising, and donating time and resources.
What Corporate Social Responsibility means to us.
Corporate Social Responsibility (CSR) at Jayman is focused on how we:
conduct our business and manage its impact on the environment


treat and support our employees



support organizations and activities that help our communities
Jayman has donated and raised millions for cancer and MS research, as well as educational funding. And Jay Westman is a generous philanthropist who has contributed to many causes. Over our 40-year history, we've donated nearly $9 million to local nonprofits and our employees' charitable efforts.
MS Walks
Multiple Sclerosis has touched the lives of many of us at Jayman, which is why we have always supported the MS Society of Canada. And since 2015, we've partnered with them as title sponsors of the MS Walks of Alberta (now the Jayman BUILT MS Walk). The event raises over $2.3 million every year, with more than 7,000 participants.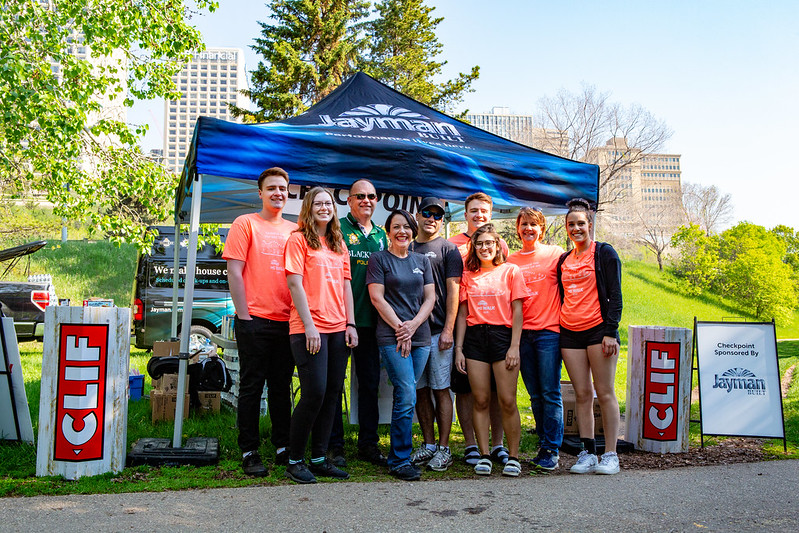 The Clayton.
Jayman collaborated with the RESOLVE Campaign, Calgary Homeless Foundation and HomeSpace Society to build the Clayton. This development in Bowness provides housing for 30 vulnerable and homeless Calgary residents. The Clayton, named after Jayman's founder Alvin Clayton Westman, opened in 2019.
As part of the RESOLVE campaign, Jayman BUILT and 10 other local builders committed $15.4M to construct 10 new buildings in Calgary to help end homelessness in our city. Over seven years, the builders, along with nine partner organizations, were able to provide 1,850 people with a new home.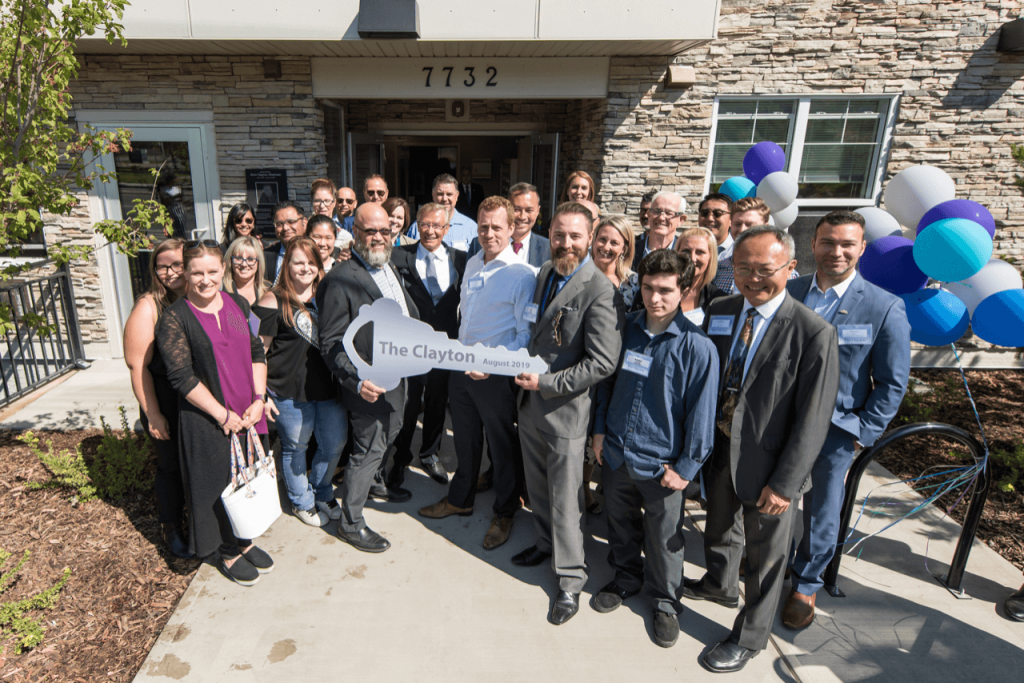 Sponsorships and partnerships
Our initiatives include supporting events in the communities where we live and build. These efforts have helped organizations like Big Brothers Big Sisters, Calgary Health Trust and Stollery Children's Hospital Foundation.
Over the years, we have raised over 9 million dollars in funds.
Jayman BUILT MS Walks Alberta & NWT
Edmonton Public School Foundation
Shaw Golf Charity Classic
Priddis Charity Classic
Spruce Meadows
Various school playground fundraising programs
Calgary Stampeders Football Club's Labour Day Classic
Henry Burris All-Star Weekend
Honens Open Air Festival
Jayman Aquatic Centre, Cochrane
Light Up Cochrane
Mother's Day Run & Walk
Theatre Calgary
Many of the causes our employees support also align with our company values. We contribute through donations, time off to volunteer, and free use of Jayman facilities.
Proud Member of the Canadian Home Builder's Association